The other Iran
The lead male role in Oscar-winning A Separation, Peyman Moaadi has made male lead again, this time in a US-produced movie, titled Camp X-Ray.
The movie has been credited for moving performances by both of the stars.
Peter Sattler's directorial debut, Camp X-Ray premiered at the Sundance Film Festival and is due for US screening on October 17.
Moaadi started his acting career in director Asghar Farhadi's About Elly (2009). Two years later, he received the Silver Bear award for Best Actor from the Berlin International Film Festival for his leading role in Farhadi's A Separation. The latter flick saw him doing justice to the character of a father in a family faced with a difficult decision – to move to another country or to stay in Iran and look after a deteriorating parent.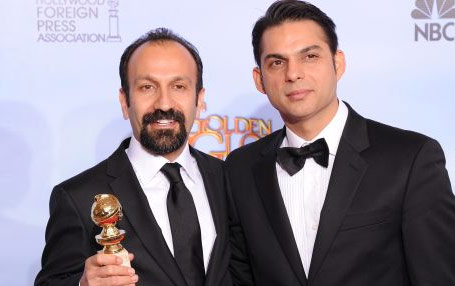 http://www.iranreview.org/content/Documents/Iranian-Film-Wins-Venice-Int-l-Film-Festival-Top-Award.htm